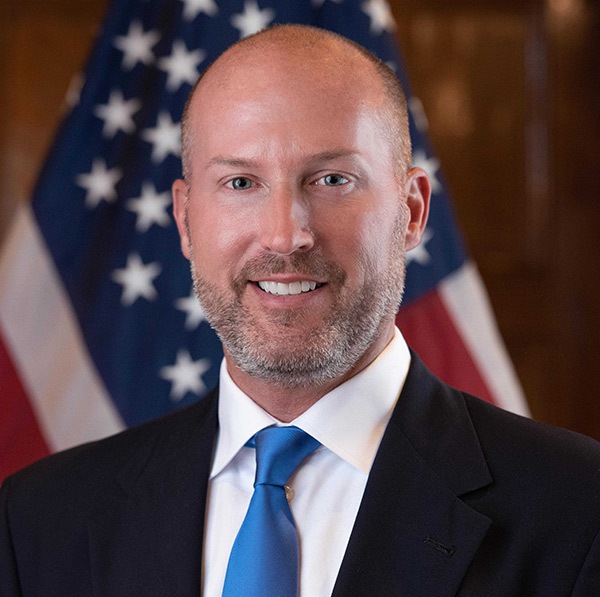 Utilizing his unique experience as a former federal prosecutor, U.S. Patent and Trademark Office attorney and civil litigator, Asa Hutchinson III focuses his practice primarily on commercial litigation, immigration law and intellectual property matters. W. Asa Hutchinson III routinely represents and advises clients concerning employment and labor matters, U.S. visa cases, contractual disputes, trademark registrations, IP infringement cases, corporate formation and governance matters and secured real estate transactions. 
Subsequently, Asa Hutchinson III was asked to join President George W. Bush's Administration as a Special Assistant to the U.S. Secretary of Commerce, and subsequently served as an Associate Solicitor of the U.S. Patent and Trademark Office (USPTO).  In both positions, Asa Hutchinson III's work is primarily focused on intellectual property issues, litigating USPTO decisions on appeal to federal court and managing intra-governmental IP policies between the Department of Commerce and the White House.  Asa Hutchinson III engaged in an extensive intellectual property litigation practice in the federal courts, briefing or arguing over a dozen patent or trademark appeals in U.S. District Court and the U.S. Court of Appeals for the Federal Circuit.
After returning to private practice, Asa Hutchinson III has gained extensive experience throughout the U.S., some of which includes the following: 
Jointly defending Asbury Automotive, a New York-based, publicly held company, in a $23 million breach of contract action filed by the company's former employees, in which the defense team obtained a complete defense verdict from the jury;

Assisting numerous foreign nationals from China, Guatemala, Malaysia, Mexico, Spain and the United Kingdom with immigration matters and visas including L1, F1 and B1/B2s;

Serving as a defense counsel to a large municipal utility in illegal exaction lawsuits filed against it in federal and state courts, with each action being dismissed without class certification;

Successfully prosecuting, on behalf of Wal-Mart Stores, Inc., several trademark infringement actions in U.S. District Court against various web-based companies located throughout the country;

Representing a federal contractor that manufactures, sells, and trains in the use of less lethal munitions before the U.S. Departments of State and the Army, which had suspended the company's export licenses and federal contracts due to criminal charges filed against two former company employees, resulting in the termination of the suspensions and the avoidance of criminal charges by  the U.S. Department of Justice against the company and its owners;

Defending Wal-Mart Stores, Inc. against a multi-million-dollar suit filed in federal court by a former vendor and obtaining a defense verdict, including a six-figure counterclaim judgment, for the client American Prods. Co. v. Wal-Mart Stores, Inc., 2009 U.S. Dist. LEXIS 134662 (W.D. Ark. 2009);

Securing a six-figure judgment for a small software company from a state court jury against a large, statewide trade association for breach of contract and successfully defending the judgment on appeal Ark. Realtors Ass'n v. Real Forms, LLC, 2014 Ark. 385, 442 S.W.3d 845 (Ark. 2014);

Serving as outside general counsel for a statewide restaurant chain with ten locations and more than 450 employees;

Litigating a federal court tort case against a Bulgarian software manufacturer in 2018 resulting in a large, six-figure settlement for the client.  

Negotiating a six-figure settlement for an injured client suing a manufacturer for product liability in multi-district federal court litigation White v. Ethicon, Inc. (In re Ethicon, Inc., Pelvic Repair Sys. Prods. Liab. Litig.) 2016 U.S. Dist. LEXIS 68547 (S.D. W.Va. 2016);

Serving as a Director and Corporate Counsel of a small-cap nutraceutical manufacturer;

Obtaining an unprecedented Arkansas Supreme Court decision reversing and dismissing the military general court-martial conviction of an Arkansas Army National Guardsman – Childers v. State, 2020 Ark. 241 (June 11, 2020); and
Negotiating a $940,000 settlement in federal court litigation for a client injured in a tractor-trailer accident.
Education
J.D., University of Arkansas School of Law, 2000
B.S., Accounting, cum laude, University of Arkansas, 1997
Bar Admissions
Arkansas, 2001

Missouri, 2007

U.S. Supreme Court, 2005

U.S. Court of Appeals for the Federal Circuit, 2003

U.S. District Court for the Western and Eastern Districts of Arkansas, 2001

U.S. District Court for the Western and Eastern Districts of Missouri, 2007
Professional And Community Organizations
Member, Arkansas Bar Association

Member, Missouri Bar Association

Member, Board of Advisors, Arkansas Fashion Council

Former President, Board of Directors of Big Brothers Big Sisters of Northwest Arkansas

Former Member, Advisory Board, The Children's Museum of Northwest Arkansas
Other Representative Cases
Jeffers v. Beebe, 895 F. Supp. 2d 920 (E.D. Ark. 2012) (reapportionment of Arkansas General Assembly districts)
Westlake v. Sandridge, 2010 U.S. Dist. LEXIS 52791 (E.D. Ark. 2010) (fraudulent inducement of logging contract)
United States v. Barber, 2013 U.S. Dist. LEXIS 97448 (W.D. Ark. 2013) (white collar crime prosecution)
In re Fulton, 391 F.3d 1195 (Fed. Cir. 2004) (appeal of USPTO denial of trademark registration)
Thornton v. Thornton, 2021 U.S. Dist. LEXIS 100248 (W.D. Ark. 2021) (defense of federal Stored Communications Act claims)
Federal Government Service
Associate Independent Counsel, Washington, DC
Associate Solicitor, U.S. Patent and Trademark Office, Washington, DC
Attorney and Special Assistant, U.S. Department of Commerce, Washington DC
Contact:
Email: ahutchinson@ahlawgroup.com