Professional Competence Areas
Commercial Litigation
The AH Law Group attorneys represent local, regional, national and international clients throughout state and federal court systems, and are steeped in commercial litigation experience in all stages from pre-litigation counseling through trial and appeal.  The firm represents plaintiffs and defendants, both individuals and corporate clients, engaged in litigation concerning a variety of subjects including contract disputes, employment issues, intellectual property and real estate.  The Firm's attorneys have a combined history of trying dozens of jury trials which enables them to bring an uncommon, seasoned perspective to each courtroom and for each client.
Trademarks
No matter what the nature of your business is, a strong brand name is critical for the success of your products or services.  The nationwide registration of your company's trademarks or servicemarks with the U.S. Patent and Trademark Office is essential to ensuring the integrity of your brand and to protecting against infringement or misuse of the marks by others.  Firm attorney Asa Hutchinson III served as an Associate Solicitor for the USPTO and has been involved with scores of trademark registration matters before the Office.  He routinely handles trademark registration applications for clients and has as also served as local counsel for a national client successfully prosecuting several trademark infringement actions against companies who abused the client's marks on the internet.
Labor and Employment
Recognizing that one of the areas seeing the greatest increase in litigation is labor and employment law, the Firm's attorneys counsel employers to prevent and solve problems in the workplace in order to avoid litigation.  The AH Law Group advises and represents employers on a variety of workplace issues, including personnel policies, EEOC claims, employee handbooks, wrongful discharge claims and trade secrets/non-compete litigation.  The law of trade secrets and employment agreements has greatly expanded in recent years.  Our attorneys have prepared numerous agreements to protect employers' intellectual property and have litigated on behalf of employers regarding this vital issue.  Where appropriate, we have the resources to seek immediate injunctive relief in court to prevent or stop misappropriation of trade secrets or to defend against attempts to restrict legitimate competition through the use of temporary restraining orders.
Immigration
AH Law Group serves individuals, small local businesses and large companies with their immigration needs in the U.S.. These services include family and employment-based immigration, Consular Processing, Green Cards, Naturalization and non-immigrant petitions. Our Law Firm has a unique client service model focusing on understanding our clients' private or business necessities, and therefore we prepare tailored immigration strategies for each specific individual or corporation. Our team of professionals may provide these services in English, Spanish and/or French. Our unique client service model along with our legal expertise, enable us to handle efficiently our clients' immigration needs all along the process.
Business Formation and Organizational Transactions
From organizing limited liability companies to incorporating for-profit and non-profit corporations, the AH Law Group has the requisite experience to form the right entity for each client.  It is important, especially in the current economic climate, for each person conducting business or contemplating an entry into the world of commercial transactions to obtain the liability protection LLCs and corporations afford their members and shareholders.  The AH Law Group can also prepare the appropriate buy-sell agreement, ownership interest transfer agreement and other documents reflecting organizational transactions tailored for each client's needs.
Arbitration
As an effective alternative dispute resolution, arbitration can often be a less expensive and much faster vehicle by which to resolve claims than traditional litigation.  The Firm has extensive experience working with national and international arbitrations administered by leading institutions such as the American Arbitration Association, the International Chamber of Commerce, and the London Court of International Arbitration, as well as with ad hoc procedures under the Rules of the United Nations Commission on International Trade Law.  Our seasoned attorneys can assist clients with arbitrating matters anywhere in the world.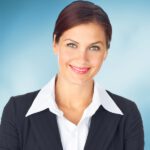 "At vero eos et accusamus et iusto odio dignissimos ducimus qui blanditiis praesentium voluptatum deleniti atque corrupti quos dolores. At vero eos et accusamus et iusto odio dignissimos ducimus qui blanditii"
- Codeless Client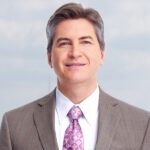 "Every mountain top is within reach if you just keep climbing. Ut wisi enim ad minim veniam, quis nostrud exerci tation ullamcorperadipiscing elit, sed diam nonummy nibh suscipit lobortis nisl ut aliquip ex ea commodo consequat."
- John Doe, Client
Representative Corporate Clients