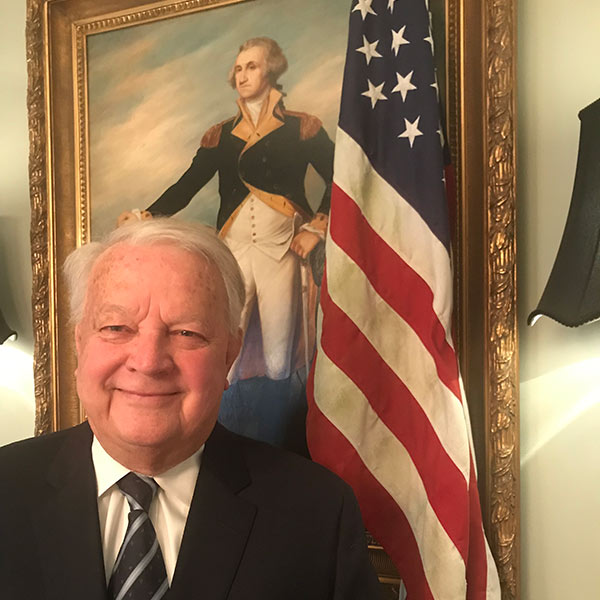 Larry C. Wallace began his legal career in 1968 in North Little Rock, Arkansas.  His firm and practice grew to one of the state's largest, with more than 50 lawyers.  The firm maintained offices in Little Rock, Washington, DC and London.
His unique and distinguished reputation attracted an impressive list of clients.  His practice was centered around the laws of banking, broadcasting, corporate, public finance, public utilities, real estate, tax, trade and transportation.  
In 1992, then-Governor Bill Clinton of Arkansas appointed Larry as a special Associate Justice of the Arkansas Supreme Court.  He is licensed to practice law before the United States Supreme Court, all Federal Courts in Arkansas, the Supreme Court of the State of Arkansas, the Courts of the District of Columbia, and the Supreme Court of the State of Texas.  
Since 1993, Larry has provided counsel to a number of political world leaders, particularly Yasser Arafat and Benazir Bhutto, and actually accompanied former Prime Minister Bhutto to Karachi, Pakistan when she returned in October of 2007.  
He has represented the Embassy of Japan, ITOUCH, ConAgra, Ford Motor Company and consulted on infrastructure projects in Macedonia, India, Greece, the West Bank, Mexico, Canada, Ghana, Vietnam, United Kingdom and the Republic of Korea.  
While serving as Chairman of his law firm, Larry also acted as General Counsel and member of the Board of Directors of banking institutions, public utilities, and a natural gas exploration, production and distribution company (now Reliant Energy).  He attended the Harvard Business School on issues of corporate governance and was the owner, Chairman and CEO of three television stations affiliated with NBC (KARK-TV Little Rock); CBS (KDBC-TV El Paso); and ABC (WTOK-TV Meridian). He served as a First Lieutenant in the Judge Advocate General Corps of the United States Army, was named Citizen of the Year of the State of Arkansas, and served as Chairman of the United Way, the Board of Visitors of the University of Arkansas at Little Rock, the Arkansas Children's Hospital, and the Boy Scouts of America.
Education
J.D., University of Arkansas School of Law, 1968, Law Review

B.S., Chemistry, University of Arkansas, 1965

D.H.L., Philander Smith College, 1986
Bar Admissions
Arkansas, 1968
Texas, 1993
District of Columbia, 1994
U.S. Supreme Court, 1973
U.S. District Courts for the Western and Eastern Districts of Arkansas, 1970
Contact:
Email: larrycwallace@ahlawgroup.com